Testimonials – Jack Finn
&

Company, Building Contractors
What others say about us.
We are always pleased to hear from our clients, even more so with words of a job well done. The following are from clients who were happy to have us share their personal experience, we wish to thank them very much.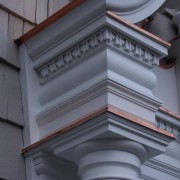 April 27, 2023
Jack Finn & Co.
105 Grove Street
Montclair, NJ
Re: Montclair Historic Preservation Commission 2023 Awards
Congratulations! The rehabilitation of the property at 17 Watchung Plaza has been selected as a recipient of the 2023 Bricks and Mortar Preservation Award from the Montclair Historic Preservation Commission.
The Bricks and Mortar Preservation Award recognizes excellence in the preservation and restoration of historic buildings, interpretation of architectural features and compatible design in new construction, and adaptive reuse of historic structures. The Montclair Historic Preservation Commission is pleased to present the award to you for the rehabilitation of this property.
An awards presentation will be held at the May 11, 2023 meeting of the Historic Preservation Commission at 7:00pm. The meeting will be held in Council Chambers on the first floor of the Municipal Building, located at 205 Claremont Avenue. The Commission invites you to participate in the awards ceremony. We look forward to seeing you there.
If you have any questions, please let me know.
Sincerely,
Tommy Scibilia, PP, AICP
Secretary
Montclair Historic Preservation Commission

Read the full Testimonial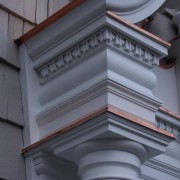 Joyce and I can't thank you enough for the work you and the team have done, it's always complex to "rebuild" an existing structure.  Your professionalism, competence, responsiveness, pricing and expertise is the best we have ever experienced. 
Thank you,
Joyce and Gerry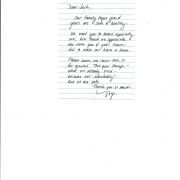 Dear Jack
Our family hopes you and yours are safe & healthy.
We want you to know especially now, how much we appreciate the work you & your team did to make our house a home.
Please know, we never took it for granted.  This year though – what we already loved – became our sanctuary.
And we are safe.
Thank you so much
Hi Jack
Thank you for having John return to adjust the doors. They operate much better now. It's so much easier to close the door to the garage!
We appreciate your quick response. It's this and so many other reasons why we've found it a pleasure to work with you.
Regards,
Robyn and Josh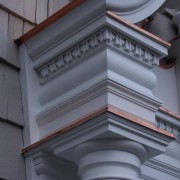 We're happy that we opted to continue the work upstairs. Wanted to send you a quick note on how much I appreciate how respectful EVERYONE is with wearing facemasks, social distancing, and just being in our home in general. You might say it's the right thing to do, and I'd agree, but it's another thing to get everyone to comply. I walk around my neighborhood and I feel like people are getting relaxed about it. So thank you. I was so happy to see the plastic between our first floor and basement come down today!!

As we get ready to paint, I told both John and Dennis today that we couldn't be happier with their work and the craftsmanship that's gone into the trim and cabinetry installation. Regardless of how much work went into what's behind the walls and ceilings, what we'll see everyday is the finishes. I know trim can go up super fast and shoddy, and I appreciate that you have an excellent team who does really precise installations.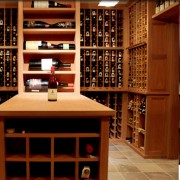 "We have had the opportunity to work with many builders over the years and Jack Finn and Company have been the very finest of the lot.  Jack and his team have flawlessly executed three major home remodeling projects and a number of smaller jobs for us over the past twelve years.
From the excellence of their work, attention to detail, timeliness, concern for their customers' quality of life throughout a project and realistic pricing, we have had an incredibly positive experience with them every time.  And yes, you read that last part correctly — realistic pricing.
Other local builders may appear less expensive at the bidding phase / start of a project, but they usually do not end up that way.  Jack's team is incredibly thoughtful and thorough when they bid a job and this means that projects are completed BOTH on time AND on budget.  It's not what price you get during the bidding process that matters — it's the total you have paid at the end of the job and the quality of the work that you'll live with for the next 20 years that counts, and in both cases there simply is no local contractor that comes close to Jack Finn and Company.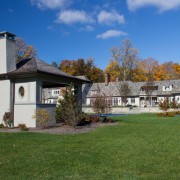 Jack is the contractor on our current construction project which is nearing completion.
Every project is unique. my wife and I have been delighted with his services on ours.  As we come to the end, it looks as if his teams will finish on time, on budget and with excellent workmanship and attention to detail.
The only changes in cost from the original agreed price are solely from change orders as direct result of subsequent changes that we made to the spec and scope. We feel that each of these has been priced fairly.  Jack also came up with several proposals along the way to reduce cost without downgrading the finished result.
Jack Finn has a strong reputation (which I encourage you to check for yourself). We feel that he cares passionately about client satisfaction and has developed a machine to deliver it.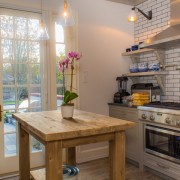 Jack, the note below illustrates just another example of what makes you and your organization stand out as being so far superior to that of every other contractor that I have worked with.
Ken was not around much on Friday, so  he had not spoken with my wife and she was not able to tell me exactly when the garage could be used.  i had decided that I would send a note to Ken to ask.   Unprompted, he sent us a note providing answers to all the questions I planned to ask. It reminded me (again) of just how excellent a project manager he is.  He gets things done in a way that is very seamless for us and he is very client focused.
By he way, I am particularly happy with the way the garage floor looks.  I have sent Ken a note complementing him on it as he was very helpful in steering us toward the decision to put a finish on the floor and in the selection of the product and the finish.
Separately, I am also very pleased with the way that the pavilion is turning out.
Lastly, we have yet to do the walk thru of the addition with our architect to finalize a formal punch list.  Meantime, as we are using the new space, a few things have become obvious and Ken has been responsive in getting those addressed which is all to the good.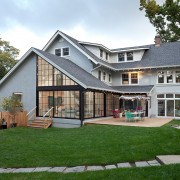 Over the past 20 years, as an Architect and Designer, I have worked with many contractors and working with Jack Finn Builders is a superior experience.
Team members genuinely care not only for the quality of the product but also the quality of the experience. Estimates are prepared with detail, transparency, and honesty. There is an understanding construction projects personally affect, often disrupt people's lives, therefore schedule is taken very seriously, Jack's teams works very hard to be true to committed deadlines.
In order to achieve this goal Jack's team knows when to ask questions and when to move ahead, there is never a 'problem' on a project only a challenge requiring a solution. These solutions are found through dialogue between the Architect/Designer, the Tradesmen, and the Client often resulting in a unique refined detail enhancing the beauty of each project.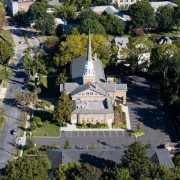 The only firm that I would trust to address these issues and deliver a quality project is Jack Finn & Company Building Contractors, LLC.
We have solely used Jack Finn & Company Building Contractors, LLC on over a dozen projects during the last 19 years.  The reason we use this company and their team, first and foremost, is we know that the quality of workmanship and attention to detail is second to none. Jack Finn's process is one of collaboration and, unlike other General Contractors, there is a Project Manager assigned to each project to ensure that things are done right, on time and on budget.

Read the full testimonial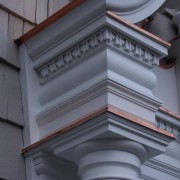 We are more grateful than we can say for all you did for us. Having us back in our space in less than a year was nothing short of remarkable.

Read the full Testimonial