Learn about our Team and Culture
We are a team of dedicated professionals, ready to work with you to complete your vision.
We are able to offer our services to clients with a wide range of unique projects. Our team at Jack Finn & Company Building Contractors includes experienced professionals with the skillsets necessary to realize every detail of the construction plan.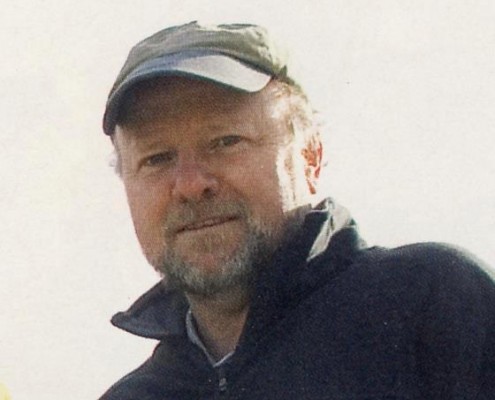 Jack Finn
President
Jack Finn & Company has been in business in the Montclair, NJ area since 1980. Known locally as a residential renovator and custom home builder, Jack brings his expertise to the construction site for a timely completion of every job, with elegant results.
Jack graduated from Montclair State College received a BA with a major in Sociology and a minor in Mathematics . Jack also received a teaching certificate, grades 6-12, in Social Studies and Mathematics from the University of Maine, Orono.
Jack Finn Building Contractor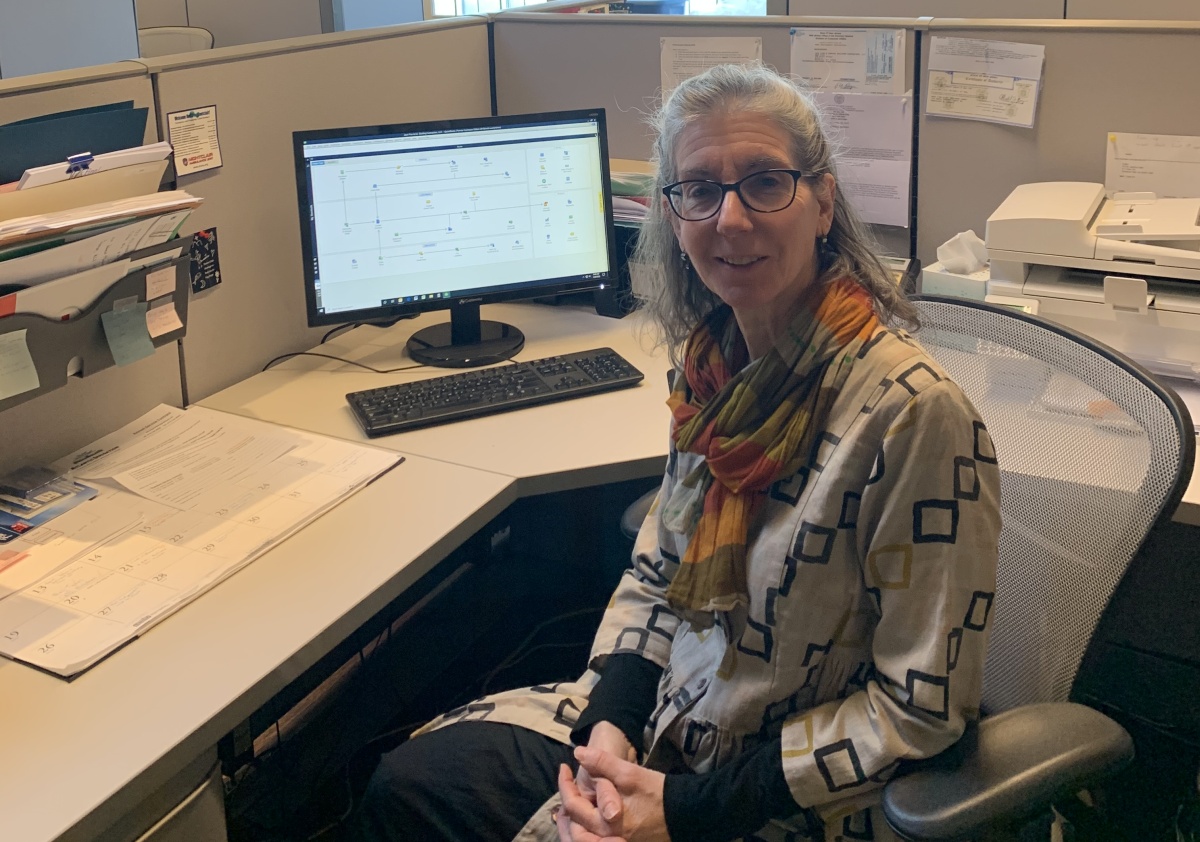 Wendy Finn
Office Manager
A graduate of Sarah Lawrence College, with a masters in French literature and language from Middlebury College, Wendy negotiated publishing contracts on behalf of French authors for 15 years in NYC.
At first glance unlikely, this niche professional experience actually proved valuable when she transitioned to the company in 2006. Wendy handles the minutiae of federal and state compliance, vets all contracts, and verifies all subcontractors' insurance policies meet our standards and are current. She is also involved in processing invoices and signs the checks.
Jack Finn Building Contractor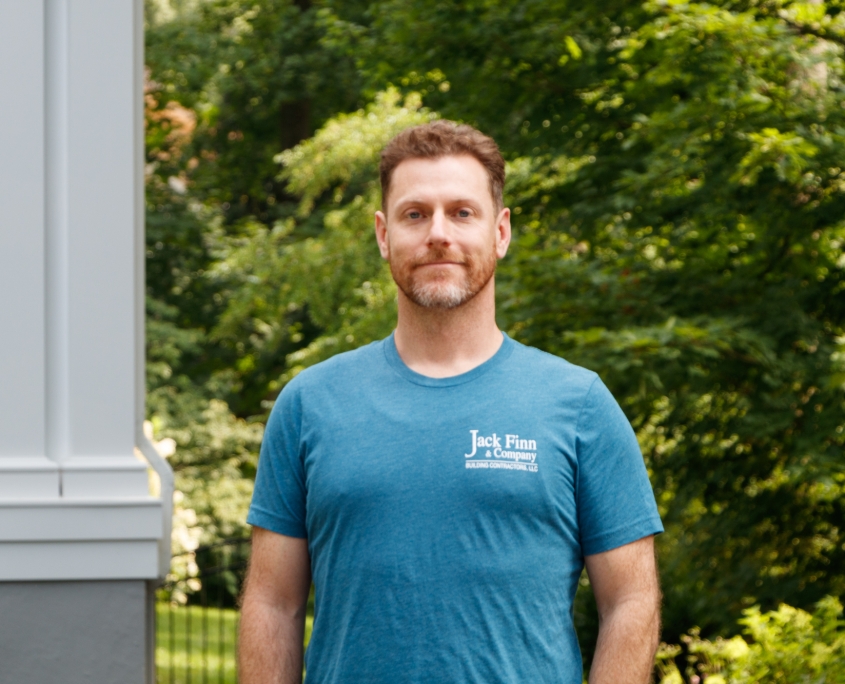 Ryan Hart
Partner
A carpenter by trade, Ryan spent his formative years after college as an apprentice to Master Carpenters restoring vintage homes in Summit & Stockton, NJ. After relocating to Chicago, he joined a framing team and built high-end homes in the Gold Coast, Lincoln Park and Lakeview neighborhoods. There, he established a residential & commercial carpentry business focused on craftsmanship, tight design, and sustainable building.
Returning to New Jersey in 2019 with his wonderful wife, Jacklyn and their two young boys, Ryan began working with Jack Finn & Co. as a sub-contractor. Recognizing his diverse experience as both an owner and builder, Jack & Wendy Finn welcomed Ryan as partner in early 2023.
Jack Finn Building Contractor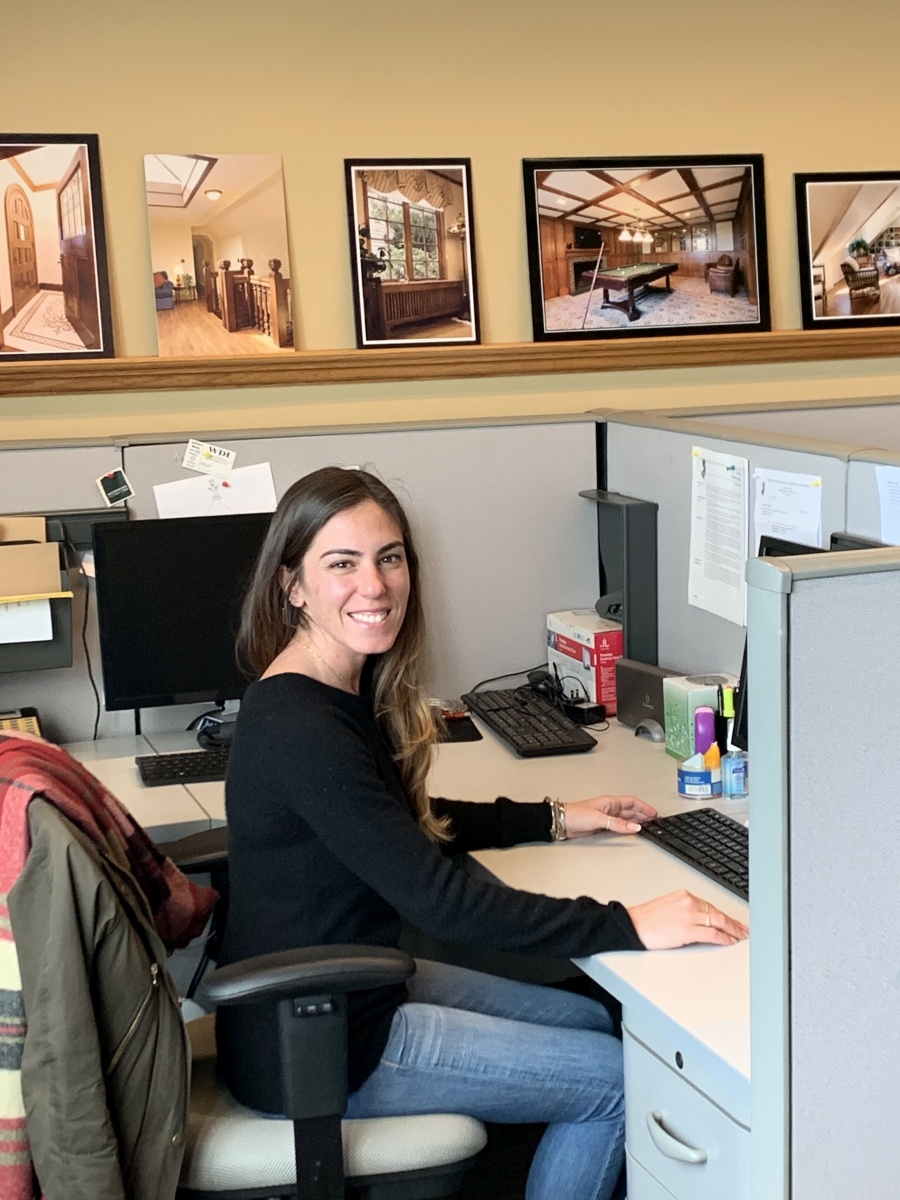 Meredith Deep
Project Manager
Meredith joined the company in August of 2019.
She has extensive on-site construction experience. She is a graduate of the University of Delaware, with a BA in Liberal Arts, and has a Construction Project Management certification from Pace University.
Jack Finn Building Contractor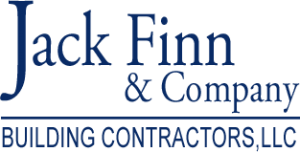 Jayson Juan
Compliance and office manager.
Jason Juan joined the Jack Finn team in 2023 as the compliance and office manager. He is a graduate of Rutgers University of New Brunswick with a BA in Human Resources Management and a minor in Business Administration. He has over 10 years of management experience leading teams with a focus on employee relations and business operations.
Jack Finn Building Contractor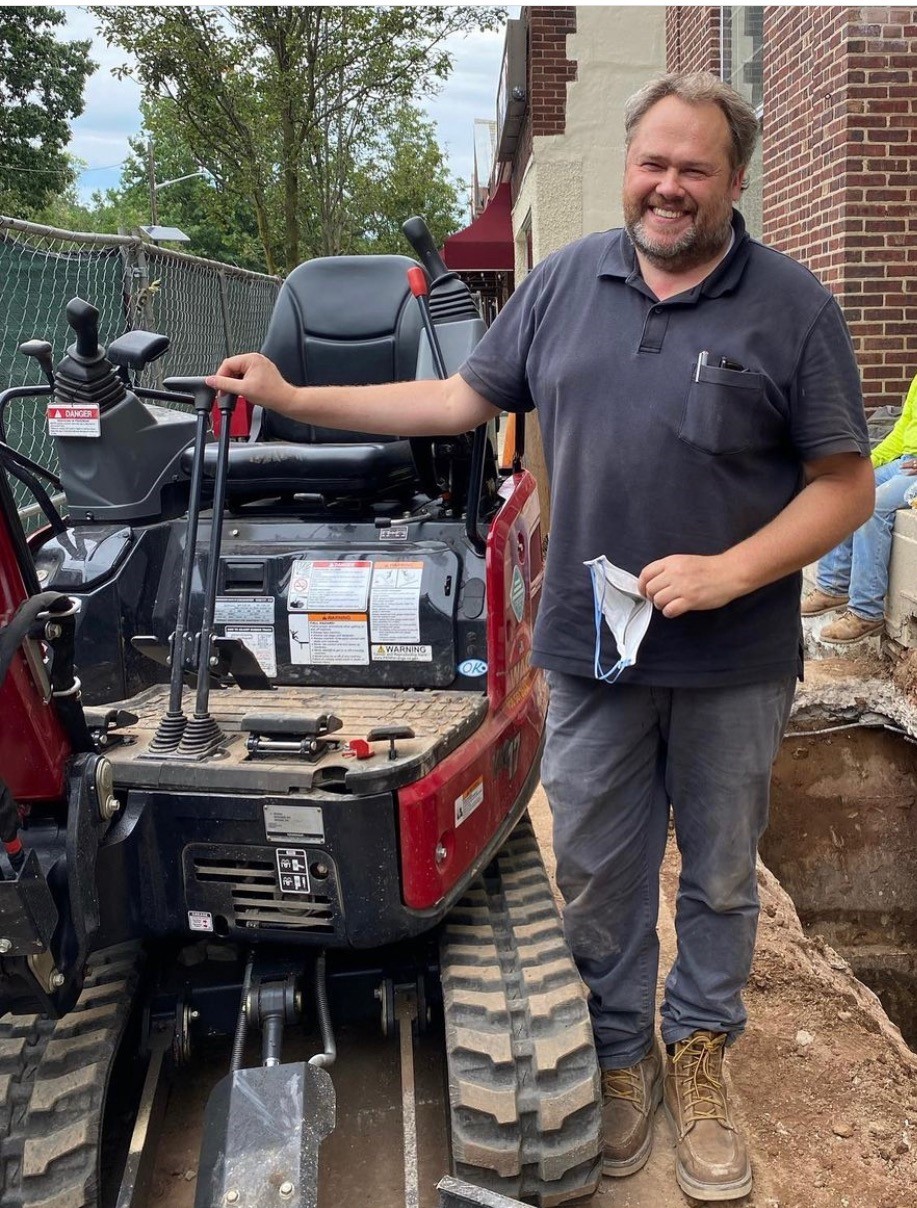 Patrick McCarthy
Project Manager
Pat joined the team in October of 2021. Growing up in Montclair, he began working on old homes with local contractors in high school. After 10 years working in real estate finance and consulting, he made the switch back to construction. He most recently managed hi-end ground up development projects for a large national builder.
Pat graduated from Rutgers University and holds a BA in economics as well as an MBA
Jack Finn Building Contractor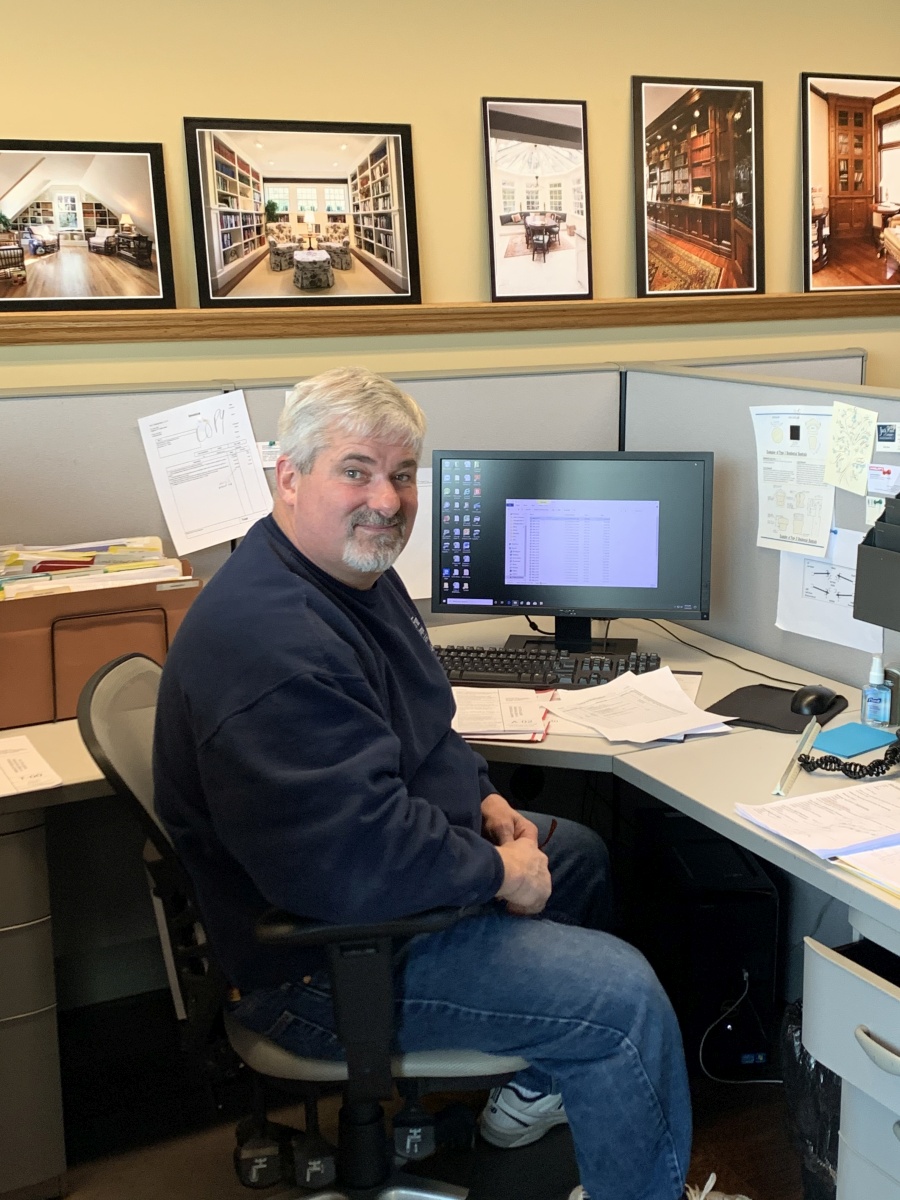 Rob
Project Manager
Rob started working with Jack Finn & Company in 1999. He started as a working foreman. He worked as a carpenter and project manager but as he worked on larger projects we needed his skills full time as a project manager to supervise and coordinate the tradesmen and complete the projects on schedule without sacrificing quality.
Jack Finn Building Contractor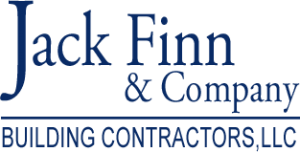 William S. Hart
Project Manager
Bill is a recent addition to the Jack Finn team as a Project Manager. He has 21 years of logistics management experience, specialized in working with customers to assess their needs and expectations while leading employee teams.
Jack Finn Building Contractor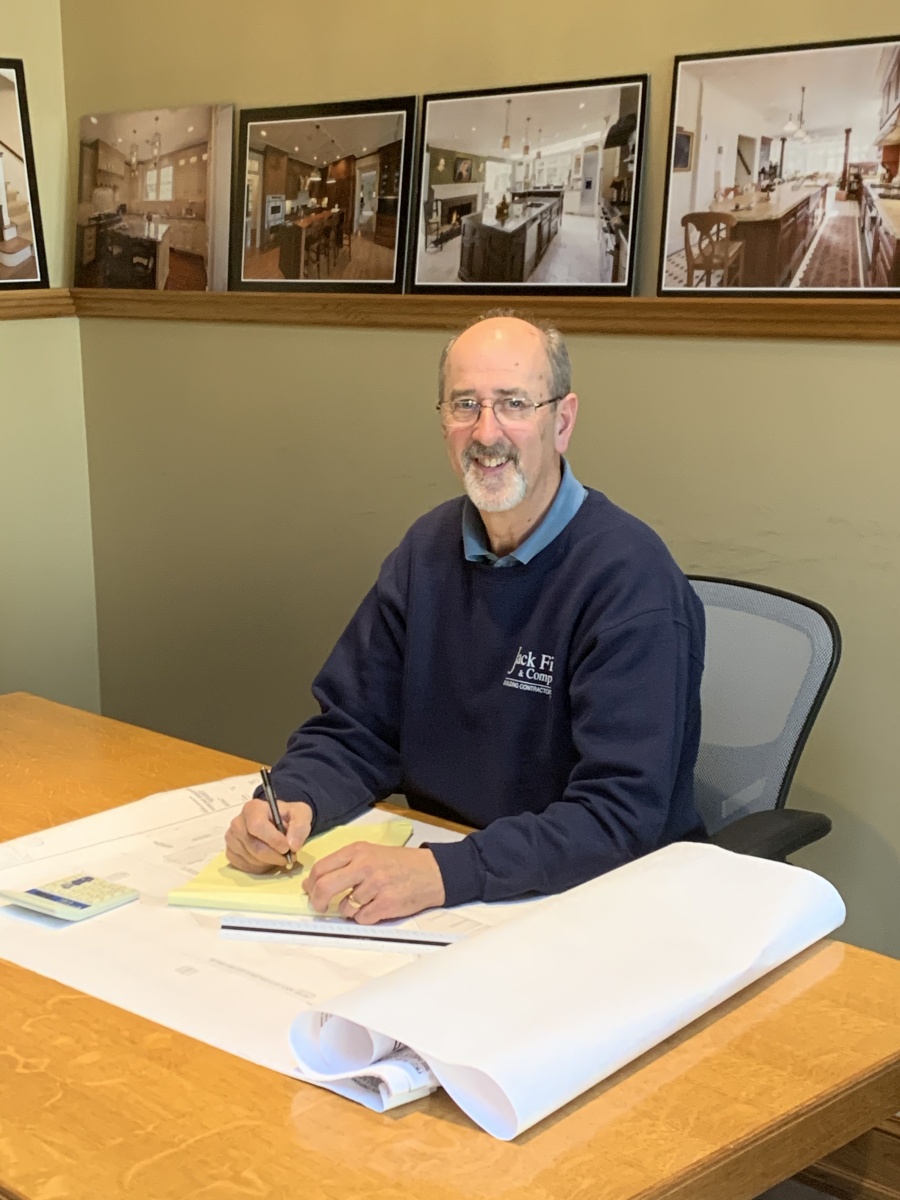 Ken
Assistant Estimator
Ken has been with Jack Finn and Company since 1998 as a project manager. He is now assisting part time as an estimator.
Jack Finn Building Contractor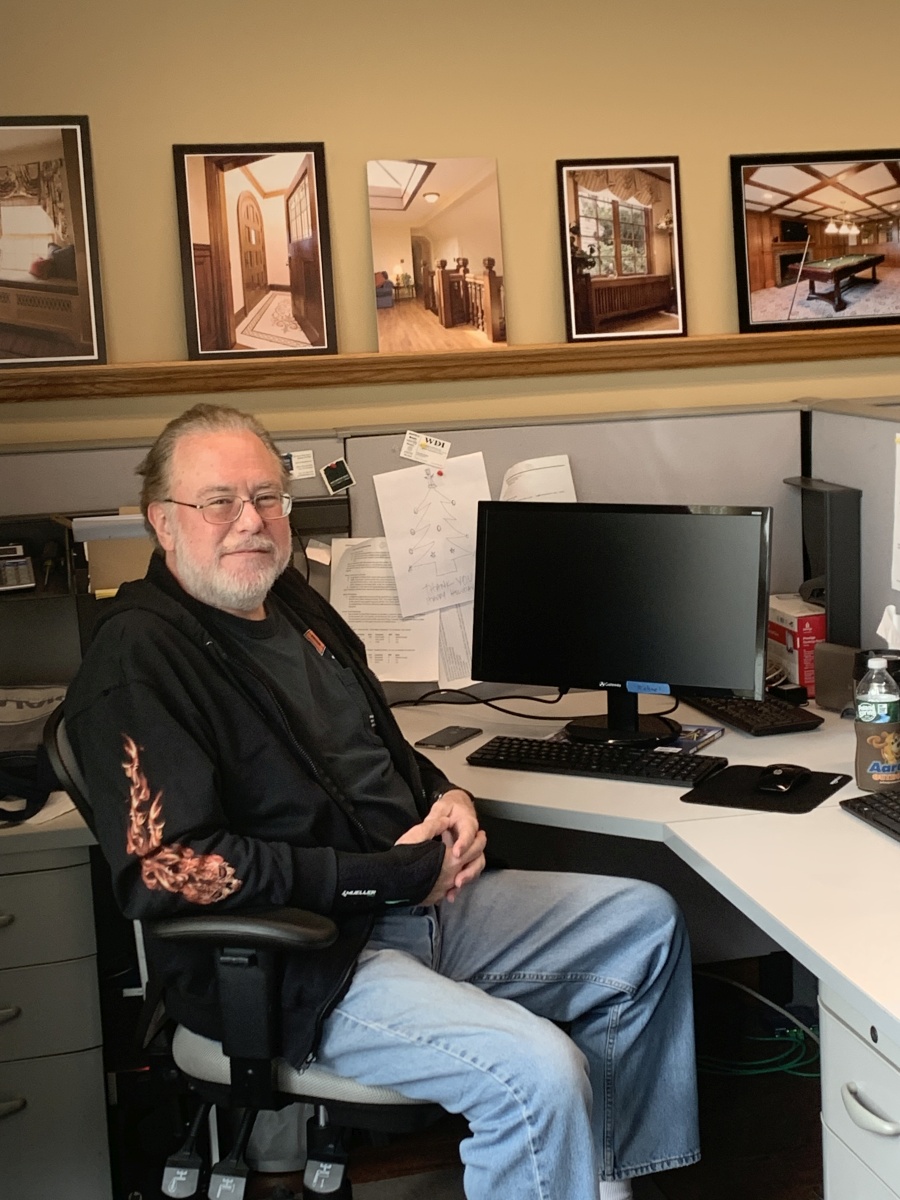 Michael
IT Consultant
Michael started working with us in 2009 as our IT consultant. He is a master with spread sheets and produces weekly reports on all jobs as well as taking care of billing.
Jack Finn Building Contractor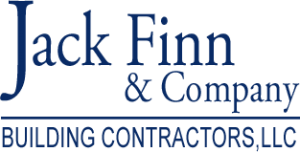 Robert Hart
Journeyman Carpenter
Rob joined the team in April 2023. He began working as a carpenter's apprentice after graduating from the University of Maine, where he earned a B.S. in Forestry and Forest Ecology.
Jack Finn Building Contractor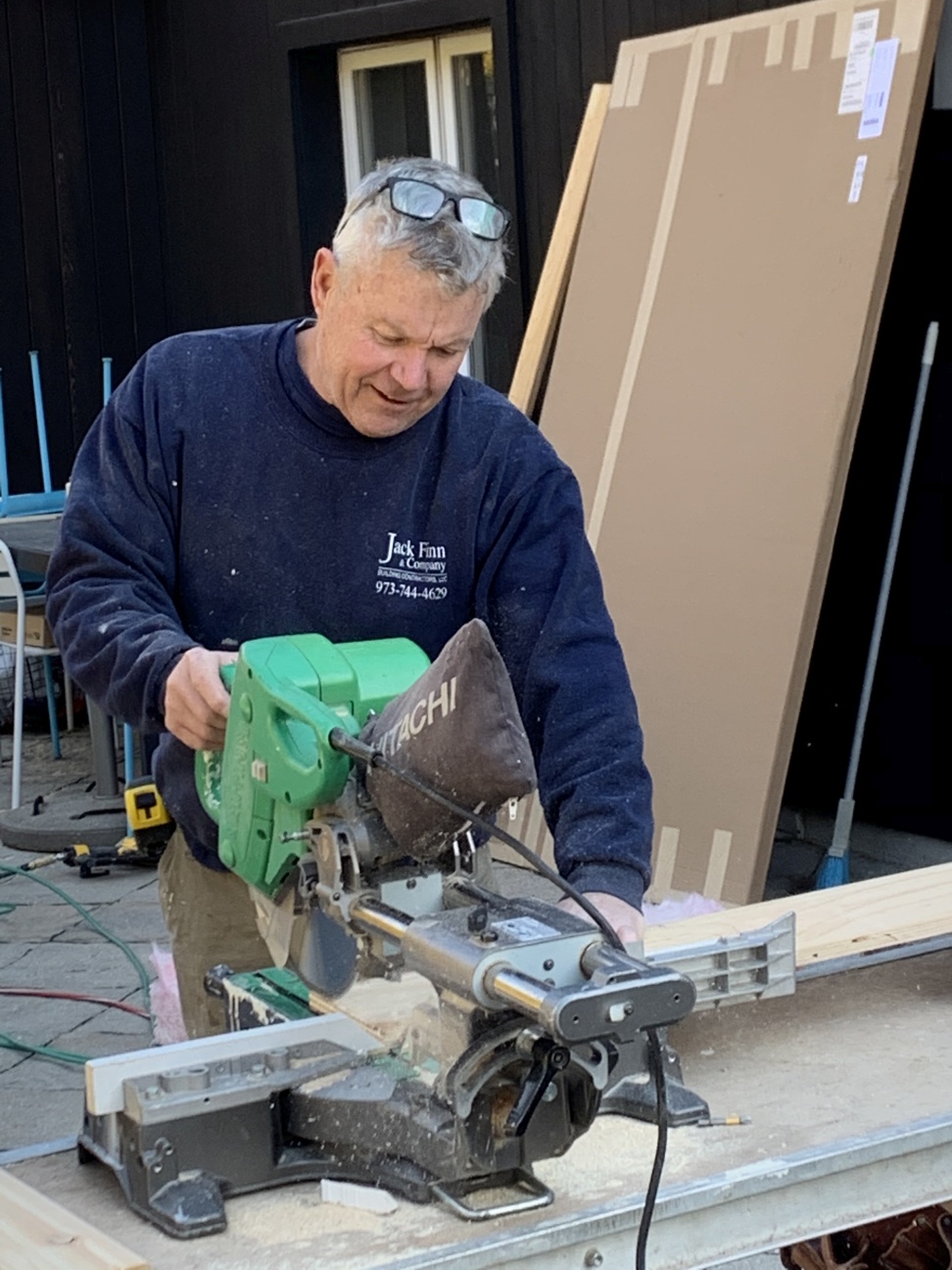 The Carpenters of Jack Finn & Company - John Barry
Building Contractors
John and Jack have worked together since 1985.
Our carpenters are the heart of the company. The most experienced carpenter has been with us for 30 years and most of the other members of the team for more than 10 years. They are the first and last on site. Our carpenters are OSHA and CPR trained to work safely and maintain a clean site.
Jack Finn Building Contractor
Our carpenters are highly skilled on all aspects of carpentry including framing and finish work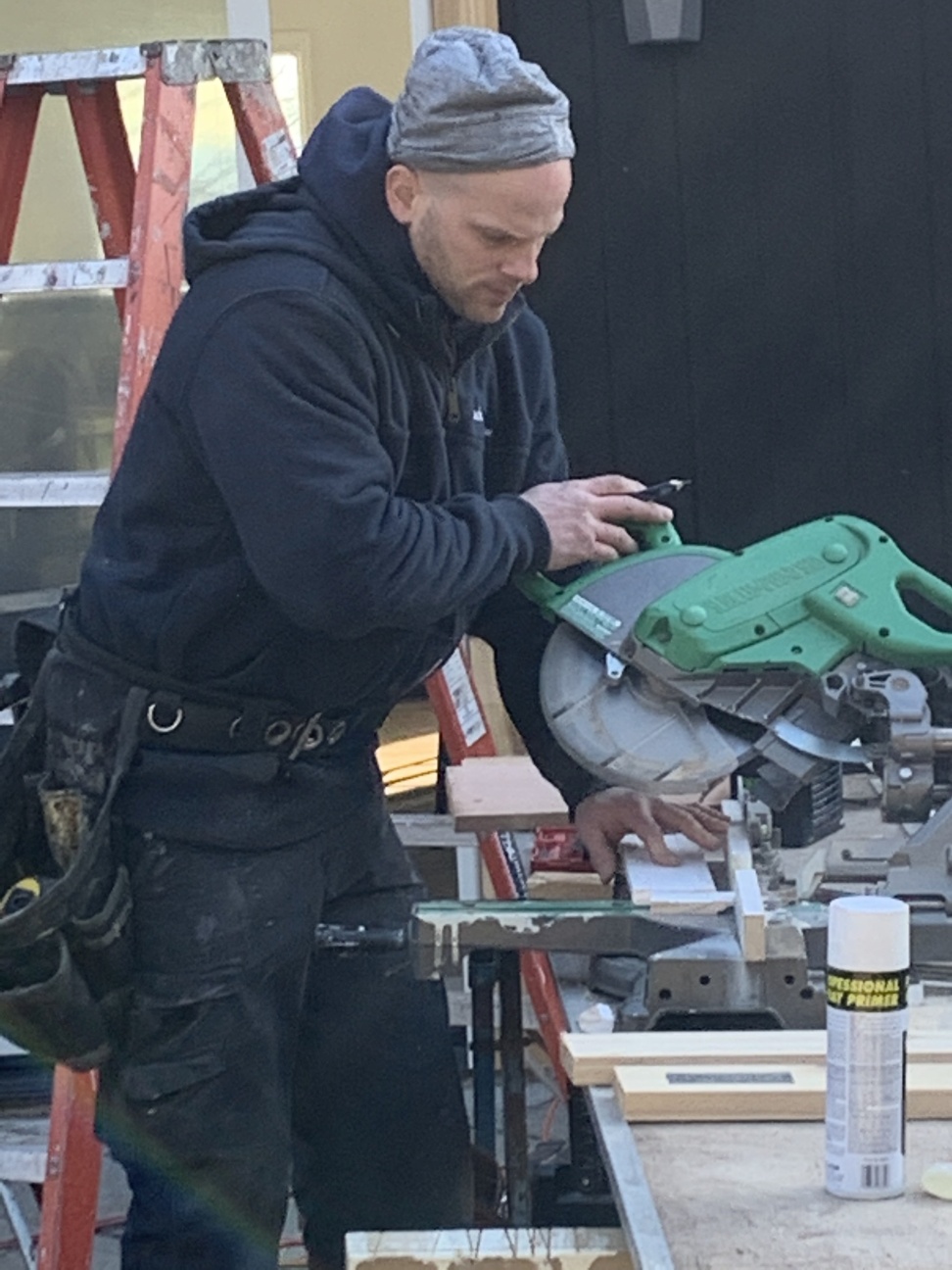 The Carpenters of Jack Finn & Company - Denis Cirlin
Building Contractors
Denis, one of the carpenters who joined our team in 2013.
Jack Finn Building Contractor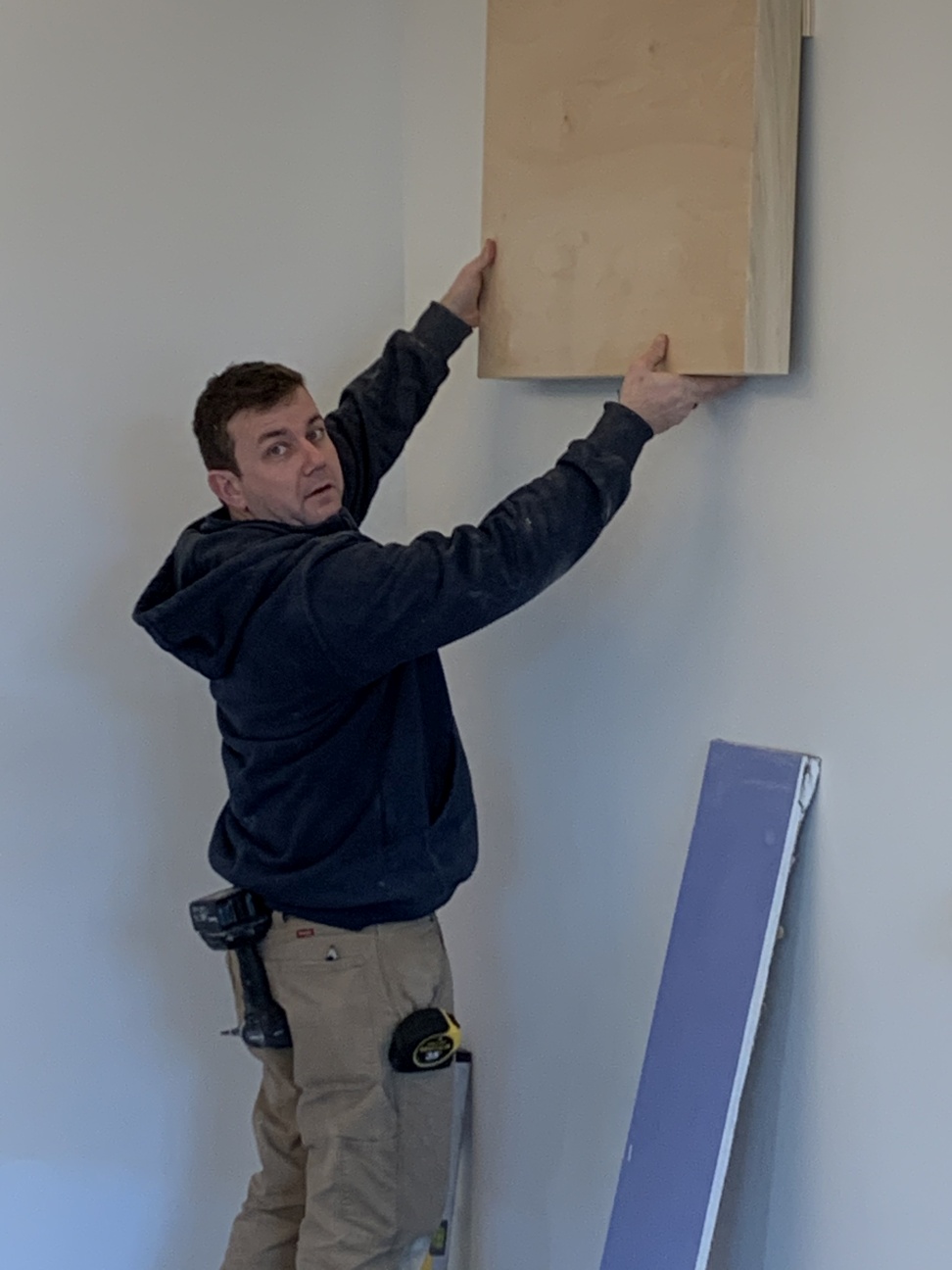 The Carpenters of Jack Finn & Company - Bill Ward
Building Contractors
Bill started with us in 2006
Jack Finn Building Contractor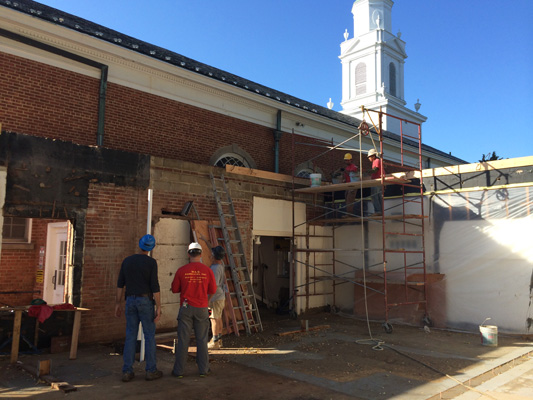 Craftsmen and Quality Vendors
All Projects
At Jack Finn & Company Building Contractors, we work with only experienced professionals, craftsmen and vendors. With unique skill-sets, superb quality and attention to detail our work stands out from the crowd. Completed Jack Finn homes have been known to be sold by agents touting "A Jack Finn custom renovation".
With our experienced staff, excellent service and quality vendors we are able to offer our services to clients with a similarly large range of unique projects. Our projects include small bathrooms and kitchens, large scale interior alterations, both small and large additions, as well as new custom-built homes and adaptive re-use projects.
Jack Finn Building Contractor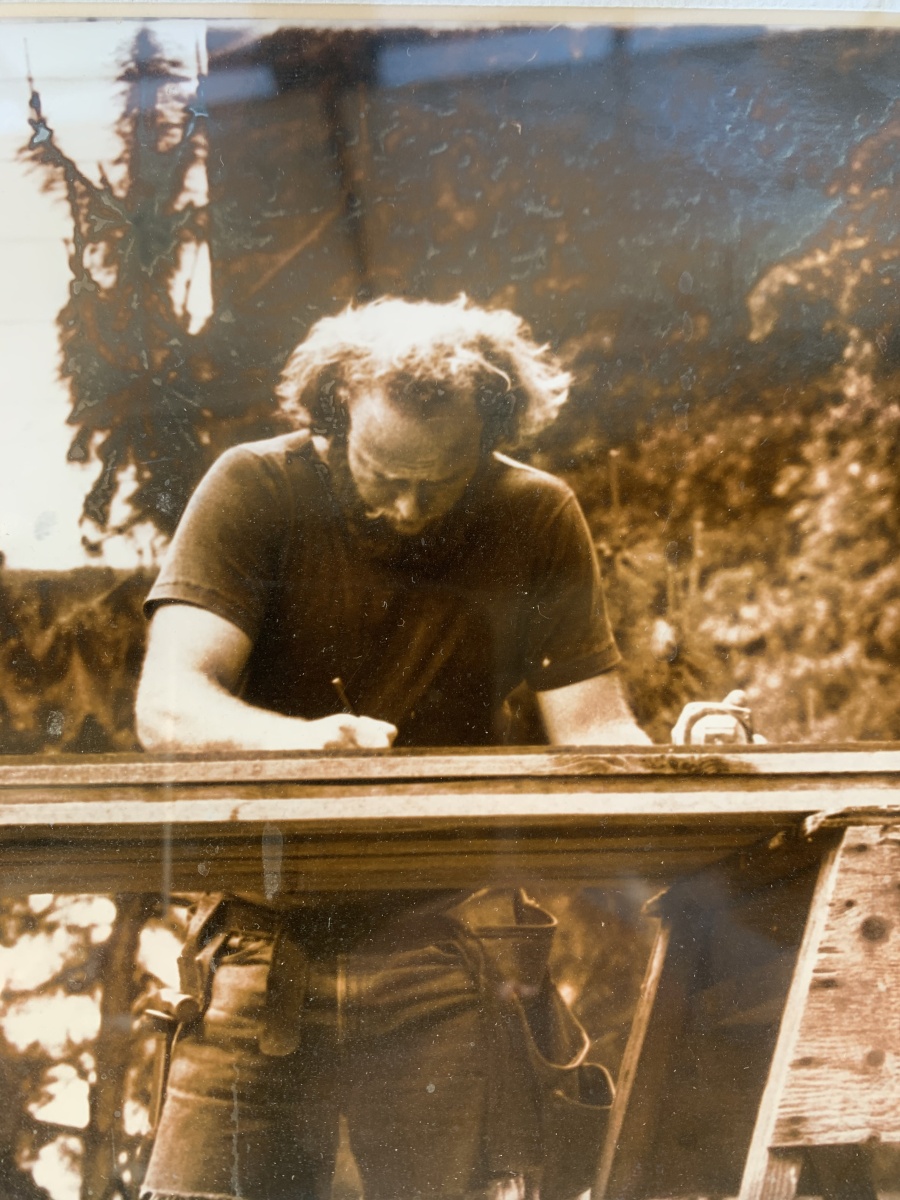 Jack Finn from 1984
All Projects
From the archives, Jack with his tool belt on.
Jack Finn Building Contractor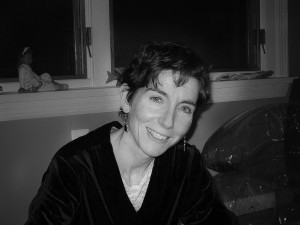 Wendy Finn
All Projects
Jack Finn Building Contractor
---
Since 2006, we have also completed several exciting commercial renovation projects, including three LEED certified commercial buildings in Montclair – Greenworks and Academy Square, the former Kimberley School/Gibbs Secretarial College and the multi-award winning Hillside Square, formerly the Church of Christ Scientist.
Inspired by the success of Hillside Square, the Christian Science congregation in Red Bank initiated a similar renovation project with construction on-going in 2014, and completion expected  July 2015. Also recently completed in Caldwell NJ is Grover House and the Wilson in 2019 and 2020.
Concurrent with these exciting projects, our team continues to work on the large and small scale residential projects upon which we have built our reputation for attention to detail, budget and schedule, integrity in our dealings with clients, subcontractors and suppliers, and overall excellence of work.