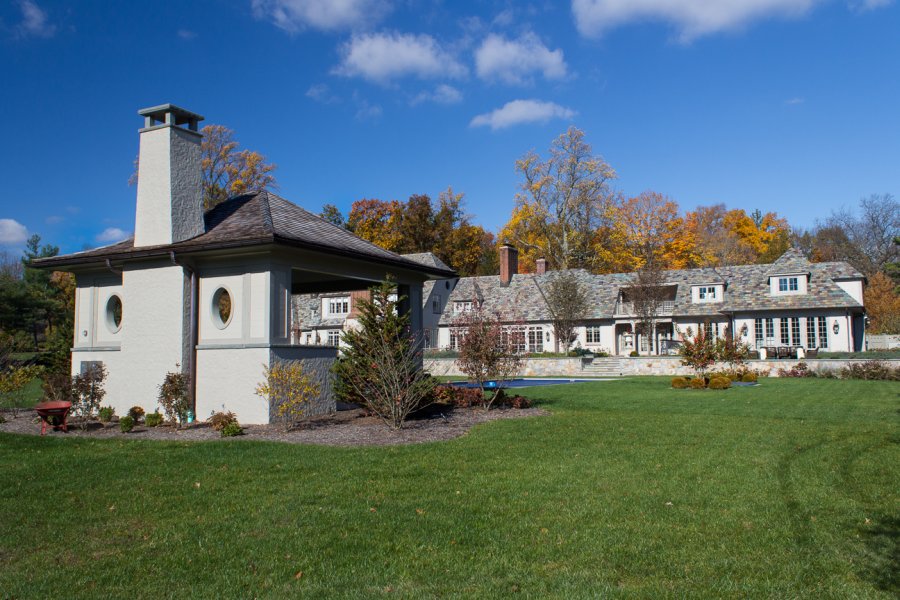 2
Matching existing period architecture
3
Custom fabrication of period style doorways
At Jack Finn, building contractors, we consistently exceed customer expectations by providing superior service and quality craftsmanship.  When working with us, you will be teamed up with an experienced Construction Project Manager, who will work closely with you to meet your needs and to keep you abreast of all project progress.
We are registered with the state of NJ Division of Consumer Affairs as a licensed general contractor.  All of our Project Managers are certified in the new EPA guidelines for lead safety practices: Lead-Based Paint Renovation, Repair and Painting Program (RRP).  We are fully insured as are our subcontractors.
Our Project Manager coordinates every phase of the project by scheduling the subcontractors on-site, placing material orders and inspecting material deliveries and ensuring your project stays within budget.  Our Project Managers oversee the project from beginning to end. They are always available to you throughout the work day to answer any questions you may have about your project.  They are accessible via cell phone and email throughout the work day.
We maintain a database of professionals to help our clients with the many decisions that need to be made during the building process, which includes:
architects,
designers,
custom cabinet makers,
specialists in flooring and faux finishing,
technical and electronic systems experts for entertainment or security systems
material suppliers for tile,
kitchen appliances,
bath
electrical fixtures.
Jack Finn & Co. has been in business in the Montclair area since 1980. 
At Jack Finn & Company general contractors we pride ourselves on our ability to tailor each project to the needs and expectations of our clients.
Whether our clients know exactly what they want or require guidance as the scope of the project takes shape, our years of experience as well as our decades long relationships with architects, engineers, designers, suppliers and subcontractors, allows us to adapt to our client's needs and offer as much guidance as is desired in terms of the vision, scope and cost effectiveness of the project.
In keeping with this philosophy, we at Jack Finn & Company Building Contractors also specialize in energy efficient Green Building to meet the demands of a changing environment and the expectations of our clients who wish to bring their social consciousness to the building of their home and/or office space.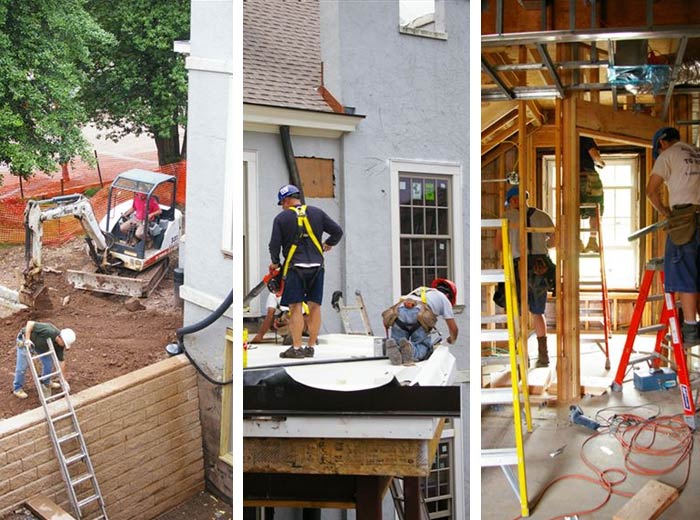 Database of Professionals
We are able to offer our services to clients with a wide range of unique projects. Our team at Jack Finn & Company Building Contractors includes experienced professionals with the skillsets necessary to realize every detail of the construction plan.
Our projects include small bathrooms and kitchens, large scale interior alterations, small and large additions, new custom-built homes and adaptive re-use projects.
Green Building!
Award winning LEED builders.
Sustainable Sites
Water Efficiency
Energy and Atmosphere
Materials and Resources
Indoor Environmental Quality
Innovation and Design Process